Good news for Ghanaians as the National Communications Authority (NCA) announces that the popular MTN Data Zone bundle offer will return soon.
MTN Ghana caused a major stir when it suspended the popular offer on April 5, 2023.
In a statement dated Wednesday, April 12, 2023, the mobile network apologised to its customers for limiting its communication on the matter.
MTN Ghana explained at the time that the suspension was the result of a review of the bundle offer in line with its June 2020 classification as a Significant Market Power (SMP).
That classification stipulates that MTN Ghana as SMP cannot be the lowest priced on any offer in the industry.
However, according to a 3News report, NCA's Director General Joe Anokye has said the MTN Data Zone bundle will return, however, with revised prices.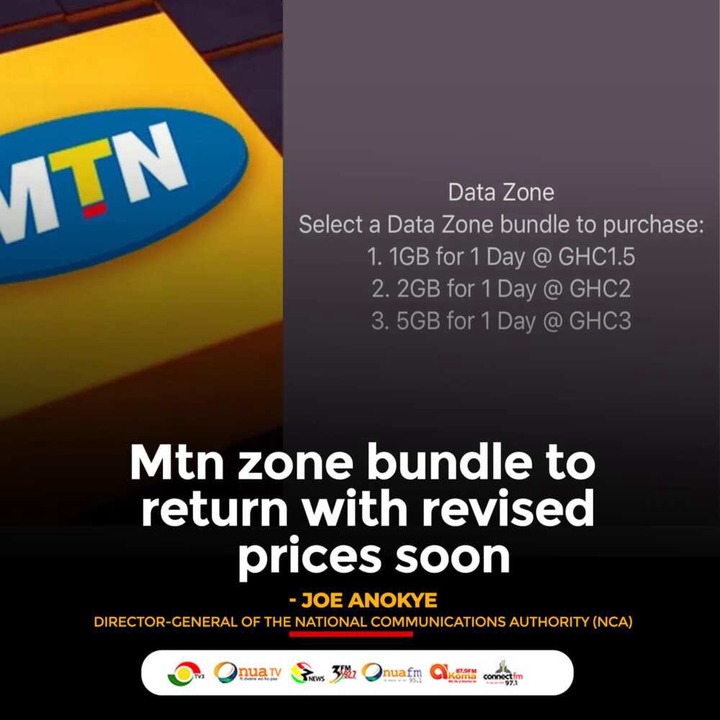 Joe Anokye made the announcement at a press briefing in Accra on Wednesday, April 26.
"MTN has since submitted a revised data zone bundle which has been approved by the authority. It is our expectation that the product will soon be available," he said.