A 21-year-old self acclaimed pastor who murdered a native doctor has revealed that it was God who sent him to do it.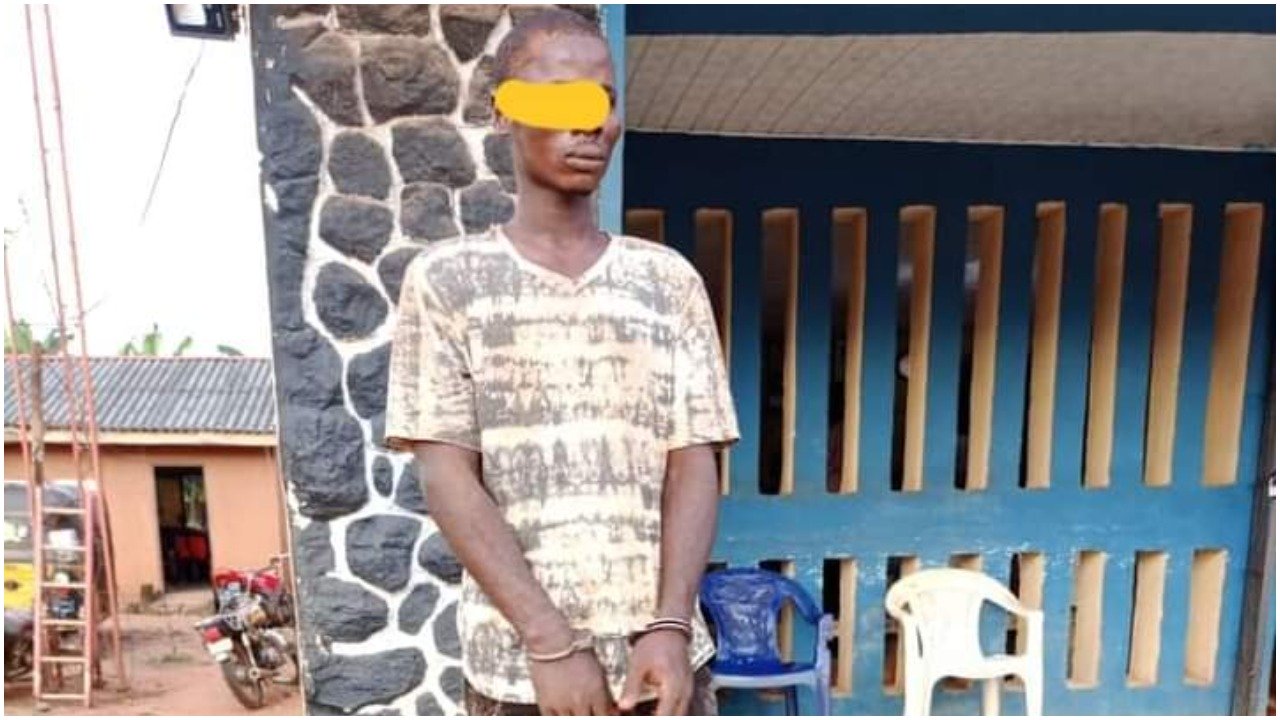 The pastor, identified as Uchenna Chukwuma, has been apprehended by the Anambra police command, for reportedly killing a native doctor, Oliver Chukwudi Ugwu, 60, in Umusiome Nkpor, Idemili North LGA.
It is reported that the suspect who hails from Amagunze in Nkanu East LGA of Enugu, committed the crime on Thursday, Sept. 4, 2020 and claimed that he was sent by God to kill the native doctor .
He further alleged that the victim was disturbing him spiritually and did not allowed him to progress financially.
-----------------Promoted Content--------------------
Are things happening to you that you can't explain? Well maybe someone put a hex on you? Do you feel you are stuck in the wilderness in a situation that appears hopeless? Do you have many enemies some enemies you are not even aware of? Are you having many obstacles in your life? Is your love life falling apart? Is your life facing financial ruin? Call Doctor Mugwenu on: +254740637248 website
www.mugwenudoctors.com
-------------------------------------------
According to the State's Police Spokesperson,Haruna Mohammed , police detectives were alerted of the crime and quickly rushed to the scene and found the victim in a pool of blood .
They rushed him to Iyi Enu hospital, where he was certified dead by medical personnel .
He further stated that the machete used in perpetrating the crime was recovered as exhibit and investigations are ongoing to unravel the circumstances surrounding the incident while the deceased's body has been deposited in the morgue .